INDI DIVE'S PADI and SSI SCUBA DIVING INSTRUCTORS
Learn to dive with Indi Dive and Add Depth to Your Life
Pete Dawson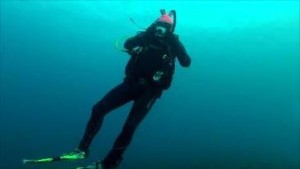 Pete began scuba diving in 1997 in Mombasa, Kenya at Turtle Bay Dive Centre. He was immediately hooked by the pure beauty and escapism that is scuba diving. He continued his scuba diving education in the Maldives, Egypt and the UK before undertaking his PADI Open Water Scuba Instructor course in 2000 at PADI'S flagship European Diving Career Development Centre in Cannes, France.
He can teach dive courses from Discover Scuba Diving and Open Water Diver all the way up to the professional level of Dive Master. Pete can also offer 18 specialty PADI and SSI scuba diver training courses to enhance diving confidence and diver awareness. Together with Ross Farmer he is one of the few Perth based instructors to be qualified to teach PADI's self-reliant diver specialty course.
Since becoming a PADI scuba diving instructor Pete has taught thousands of open water dive course students to scuba dive in both tropical and cold water environments. He has worked as a full time diving instructor at PADI 5 Star Instructor Development Centres in Pattaya and Ko Phi Phi Island, Thailand. He has taught diving courses at PADI 5 Star Instructor Development Centres in Egypt, the UK and Western Australia.
Pete became a Scuba Schools International (SSI) Instructor in 2012 and offers SSI training as an affiliated instructor through Perth Diving Academy in Balcatta.
Pete's extensive scuba dive teaching experience, knowledge of dive travel and his passion for scuba diving has made him a popular choice as a Perth based PADI scuba diving instructor. If you learn to scuba dive with Pete in Perth you will be a safe, competent, and confident, certified PADI or SSI open water scuba diver.
Pete's scuba diving courses are run in a relaxed, fun but professional style. He understands that the responsibility of a scuba diving instructor does not end with diver certification. Many of the open water dive course students he has taught in Perth have become firm friends and regular scuba diving buddies.
Pete can also offer Australian nationally recognised workplace training including Apply First Aid (Senior First Aid), HLTFA301C, Apply Advanced Resuscitation Technique, HLTFA404B Respond Right Apply Advanced First Aid. HLTFA402C.
Ross Farmer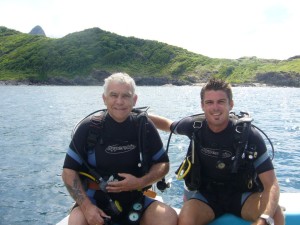 Ross learnt to dive in the local Perth waters in 2005. Since then his passion for diving has grown immensely! In 2008 he completed his Dive Master course in Vietnam. This was meant to be a 3 month trip, however two years later Ross finally left after managing Rainbow Divers, Con Dao a PADI 5 Star centre as an IDC staff instructor.
Ross can teach PADI courses from Discover Scuba diving to Assistant Instructor. He can also offer specialties including Nitrox, Deep and Diver Propulsion Vehicles. Ross prides himself on his patience and making sure courses are run in a safe and enjoyable environment. Ross' personal interests in diving include photography, Tec and wreck diving.
Jess Harley

Jess is a qualified PADI Dive Master who has extensive work experience in Western Australia and Asia. She is currently working towards her PADI Open Water Scuba Instructor rating. Jess started diving at Rottnest Island in 2006 and has since logged hundreds of dives locally.
Jess has an absolute passion for diving and teaching. This passion is infectious and she has become a valuable and popular team member. I don't think we have seen a photograph of her without the trademark broad smile on her face.
Graham McClelland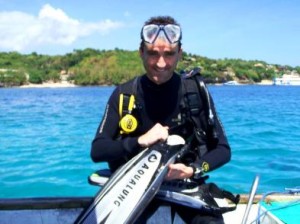 Graham, originally from Ireland, was living in Australia when he learned to scuba dive and progressed to PADI Dive Master in 1997. This came about due to a trip to Coral Bay and an instant hook watching the magnificent Whale Sharks.
Returning to the UK Graham progressed to PADI Instructor in 1998 and spent a year working at the National Aquarium of Scotland situated just north of Edinburgh as the Head Scuba Diving Instructor. This allowed a lot of exploration throughout Scotland and the opportunity to dive places such as Scapa Flow and Oban with a strong focus on cold water diving.
Sensing that there was a lot more to see and explore he secured a job in Bahrain in the Middle East. Graham helped to establish a PADI diving resort there. On leaving the Middle East Graham gained his PADI Master Scuba Diver Instructor  qualification can offer many specialty PADI scuba diving qualifications
Returning to Australia after the Middle East in 2004 Graham has continued to teach in Perth which he still reckons holds a magical draw to the world of diving.
Graham has worked for major diving companies in Perth and the northern suburbs. He is passionate about teaching students as they learn to scuba dive and discover what Perth has to offer underwater.